Goal Recap – Jan/Feb '13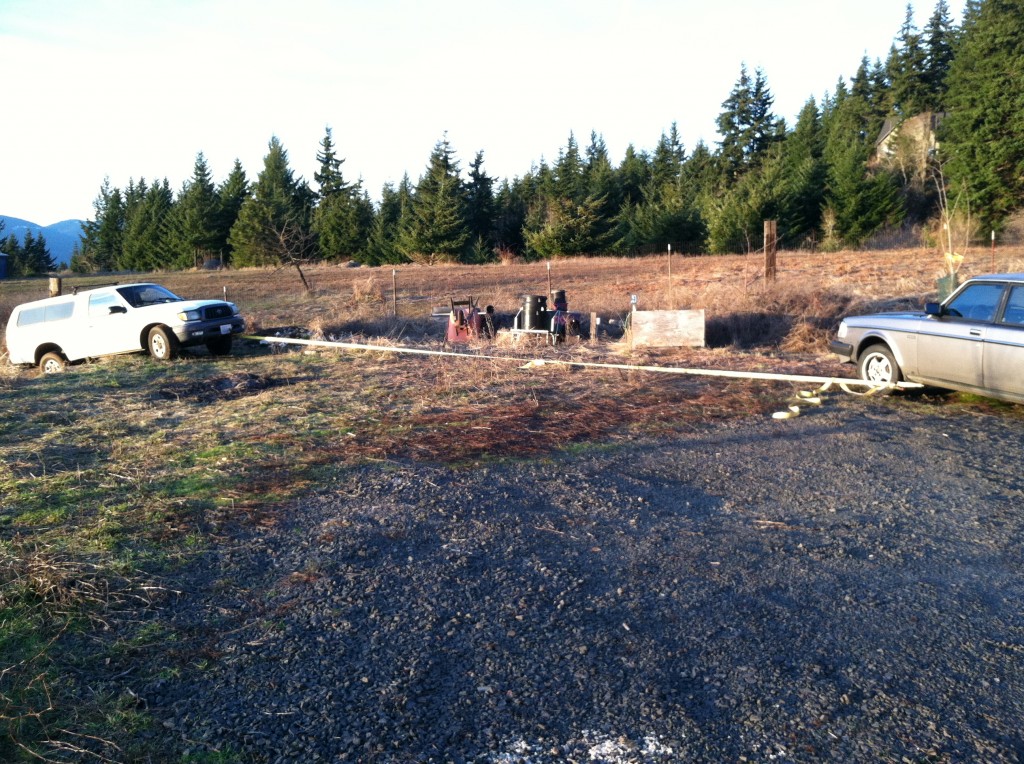 Earned 50k in revenue from NLF
Sold NLF to the winning apprentice?
Earned $10,000 from Websites (GroAction, Cobras, SR)
I am moving to South America for 1 year to learn Spanish among other things
Proficient salsa dancer
Released 10 courses for GroAction
Handstand Pushups
52 Excellent Posts on RWL

Alright. It's friday night february 1 and it's time to a bit of a goal recap.

My goals for the month were to make appropriate progress on my annual goals (the 8 above). Let's see how I've done.

                                                                 Goal Check-in: January '13

1. Earned 50k in revenue from NLF
I've done little for this goal. However, I expected to do little. I applied for 8 markets and will find out soon which ones I get into. These results will certainly impact my future living situation. As it sits now, I love living in White Salmon and feel like I am making adequate progress towards financial freedom. However, if NLF is accepted into 5+ markets, it makes more financial sense to setup operations in Portland and make some cash. Time will tell on this front.
2. Sold NLF to the winning apprentice. 
I've done very little with this goal. I've talked to one person who may be interested in taking over the business, but it's tough to say. If I get into the markets in Portland I will need to find an appropriate employee-cum-business owner.
3. Earned $10,000 from Websites. 
I have made less than $100 from websites in the month of January. However, it is a big increase from the months past. The $10,000 is certainly a lofty goal but I am progressing nicely down this path.
4. Moving to South America 
Again, no progress on this front, although I think more and more about staying in Portland for another year. It just feels like a good place to put roots down. With that said, even if I don't take off for an entire year to South America, I'll shoot to live in another country for 2-3 months. McMurdo Station could be fun…
5. Proficient Salsa Dancer
I haven't danced salsa once this month. However, I have danced a bit, in Canada no less. I'll need to really step this up in the coming months if I want to get good at dancing la salsa!
6. Released 10 courses for GroAction
I am so damn close to releasing the Microgreen Quick Start guide. It's definitely alot to to publish one new course each month. But it certainly isn't impossible. It will just take more planning in the coming months.
7. Handstand pushups
I've done 3 pushup workouts. It's not great, but it's a start. Once I get a routine down, I'll track towards this goal without a problem.
8. 52 Excellent posts on RWL
I missed this Tuesday's publishing! In fact, publishing this weekly is the hardest goal to achieve. Again, better planning will be invaluable to achieving this goal.

                                        Goals and visioning for the month of February '13

1&2. Earned 50k in rev from NLF & Sold NLF to the winning apprentice
This month will determine the year and ultimately the future of Nightlight Farms. When I am accepted into 5+ markets, I will find a place to live in Portland, a place for the microgreens, and set out finding a suitable employee to help grow and sell the produce.
3. Earn $200 from websites
It's the end of february and I have made $150 from one website alone. The other three income generating sites have also totaled another $200 in income which is above and beyond what I expected for them. 
4. Moving to South America for 3 months
While I have not made any physical progress towards this goal I can easily imagine myself moving to another country this fall. It feels good and rekindles my adventurous spirit.
5. Proficient salsa dancer
This month I have attended 3 salsa sessions and I can feel myself getting better! Heyo! Each session starts with a lesson which is super d uper helpful. More than that, at home during the week I turn on the latin tunes and dance around in the evenings. My next step is to get 2 solid moves in my repertoire.
6. Released 2 courses for GroAction
I released the microgreens course in the second week of Feb and I just released the Farmer's Market course. It feels good to have both of them out there and they have even garnered some attention. I can see that it is worth spending considerable time promoting them. Also, I realize that the relationships I have with my email list is so crucial to the success of these courses. It's so nice to be building relationships with all of these wonderful people. I'm excited to release the 3rd GroAction course ________.
7. Handstand pushups
This month I do my pushup/headstand/handstand workout 3 times per week that is as follows. 100 total pushups. 100 seconds of headstands. 20 seconds or tries of handstands. This routine has  gotten my arms/shoulders/chest alot stronger. I realize how important the core strength is to achieving balance with the handstand.
8. 4 excellent posts on RWL
I have successfully published a high quality post each tuesday @ 6am. By keeping to this schedule it became easier to always have it done. Publishing these posts has become a constant in my life and it feels great to be building the community of wonderful and driven people.

                                                     Additional Goals for the month of February '13

9. Visit with Ianto Evans and determine if a cob building apprenticeship is in the books for this summer or the next.
I had an incredible weekend visiting Ianto and company at the Cob Cottage company. He has a truly enviable setup down there. It is certainly a vision of what I would like to create for me and my family in the future. In regards to the possibility of being a cob building apprentice, I can say with absolute certainty that…

10. Acquire a mountain bike or whitewater kayak
Ooohee it feels good to have an adwenture vehicle in my arsenal. The choice between the bike and the kayak was really just a matter of finding the best deal on Craigslist. To be honest I'm tempted to buy the other in the coming weeks…

11. Designed RWL to look good. And not the opposite.
This took a bit of doing and quite frankly a bit of copying from other blogs I like. The end result? A clean design that creates for good reading and discussing of the content and good conversion of readers to community members. 

In summary, After not completing all of January's goals, I found an incredible drive to complete every goals in February and in every month to come. 

There have been two keys that help me complete my goals:
1. Adequate planning and scheduling of my goals
2. Doing it.

There you have it folks. I'll revisit this March 1 and show you more completed goals.